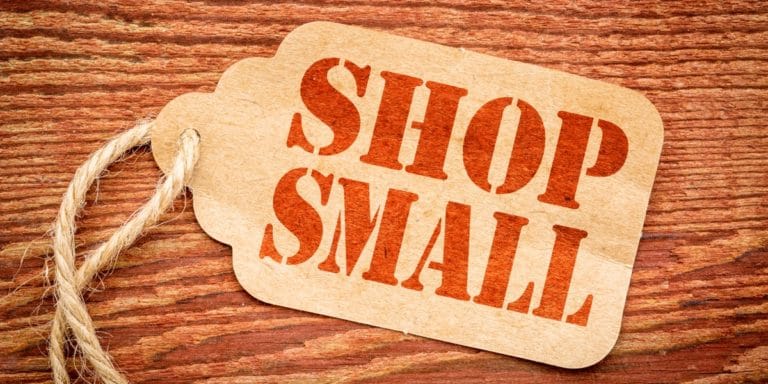 The Gallia County Chamber of Commerce is concerned and saddened by the effects of recent changes required for businesses. In an effort to support our loyal Chamber members, we are attempting to keep the public informed of their new services and hours of operation…
Poppy's – Carry out, Curbside & Delivery, Gift Certificates available 740-446-9050
Fruth Pharmacy – 2nd Ave 740-441-0781 St Rt 160 740-446-6620

offering curbside prescription pick up, call ahead
offering delivery where available, call ahead

Big River Electric – Open, call in advance 740-446-4360
McClure's Restaurant – Drive Thru 740-446-3837
Domino's Pizza – Drive Thru & Delivery 740-446-4040

50% off ALL menu prices pizzas thru 3/22 online only

Golden Corral – CLOSED due to state mandate, scheduled to reopen April 1st
Tuscany Italian Restaurant – Carry Out, Delivery & Drive Thru 740-446-7800
CARQUEST (G&W Auto Parts) – Open regular hours 740-446-1813
Angell Accounting & Associates – Office is open 9-5, weekdays 740-446-8677
Thomas Do It Center – Open regular hours, practicing safety 740-446-2002 or order online www.thomasdoitcenter.com
Kali's – Carry Out 740-245-1002
Courtside Bar & Grille – Carryout / Lunch Delivery 740-441-9371

Open 11 am-8 pm Monday-Thursday and 11 am-9 pm on Friday and Saturday. Come to the back door for carry out or call 740-441-9371 to have it brought outside. During the hours of 11 am-7 pm Monday-Friday we will deliver to businesses and residences in the city limits.

Buffalo Wild Wings – Curbside Pick-up/Carry Out 740-446-7891  11am-8pm
McDonald's of Gallipolis – Drive Thru & Mobile Orders 740-446-1065
A&A Truck Stop – CLOSED 740-286-1288
Subway Gallipolis – Drive Thru 740-446-6483
Cliffside Golf Club – OPEN normal business hours 740-446-4653
Twisted Vine Family Vineyard – CLOSED until further notice, can purchase at Big Wheel
AAA Travel – CLOSED
Lucky Cat Design Co. – CLOSED

Will remain active on social media pages and if you would like to order online, you can email: luckycatohio@gmail.com. An invoice will be received online & your order will be shipped.

The Potted Edge – CLOSED

Email info@pottedge.com for arrangements to purchase and pick up anything by appointment

The Ohio Valley Bank – Will extend drive-thru hours at five of its branch offices. Lobbies in all offices and Loan Offices will be temporarily closed, with access only for existing customers with appointments with a loan officer, account services representative, or to access a safe deposit box. Appointments can be made by calling 1-800-468-6682 or your banker. Drive-thru windows will remain in operation at all offices. 

Offices with extended drive-thru hours will include:  Mini Bank and Jackson Pike Office Mon thru Sat – 8 a.m. to 8 p.m. Closed Sunday, Rio Grande Office Mon thru Fri – 8 a.m. to 8 p.m. Saturday – 8a.m. to Noon Closed Sunday, Jackson Office Mon thru Fri – 8 a.m. to 6 p.m. Saturday – 8 a.m. to 3 p.m., Oak Hill Office Mon thru Fri – 8 a.m. to 6 p.m. Saturday – 8 a.m. to Noon
OVB's offices inside Holzer Medical Center and Gallipolis Walmart will be temporarily closed. The OVB Main Office on Third Avenue in Gallipolis will be closed with access by appointment. The Mini Bank (drive-thru behind the Main Office) is one of those that will host extended hours (above). 

Offices whose drive-thru windows will be operating on normal schedule will include: Waverly Office, Point Pleasant Office, Bend Area Office, Milton Office, Barboursville Office, Wellston Office
With lobbies closed at all offices, existing customers may enter these offices, by appointment only, for the purposes of opening deposit accounts or maintenance that is not possible via phone or drive-thru, visiting a loan officer, or accessing a safe deposit box (where applicable). Existing customers entering offices by appointment should be prepared to show their driver's license at the door.

Cliff Stapleton's Garage – 740-578-9131

Offering deductible-free collision repair for customers and free financing for other needs

Bossard Memorial Library – CLOSED until further notice

Follow this link to apply for a digital library card

S&J Lumber – 740-245-5804 Order lumber and schedule delivery by phone.
Evans Moore Realty & Insurance – 740-441-1111

office hours 10am to 2pm, Mon-Fri until further notice
contact the office if you need to make payments or other arrangements outside office hours

Wiseman Real Estate – 740-446-3644

The headquarters will only be open on Tuesdays and Wednesdays from 8:30am-4:30pm until further notice.

Robin Fowler State Farm – call 740-446-4290 or call or TEXT 740-245-5441

offices closed to the public

You can visit www.agentrobinfowler.com to file a claim, make changes to your policies, ask questions, or for payment options.

Edward Jones – 740-441-9441

Restricting public access, call for assistance

The Wiseman Agency 740-446-3643

Office is closed to the public

Call for assistance, claims, quotes, or questions

WesBanco

Lobby is closed to the public, drive thru open regular hours

The Karat Patch – temporarily closed
Sprinkle & Pop – 740-208-5519 – Order Online and purchase gift cards at https://sprinkle-pop-105299.square.site/s/shop
Bennett's Heating & Cooling – 740-446-9416 one customer at counter at a time

call ahead for parts and service

Farmers Bank – temporarily closing lobbies to the public, Gallipolis: 740-446-2265

other banking resources for account access including: Online Banking (www.fbsc.com), Mobile Banking (FBSC Mobile), Debit Cards , Drive Though Services, Touch Tone Teller (740-992-9500, Night Deposit Boxes

Traywick Financial – 740-208-5542 – Open and conducting meetings by phone, can still open accounts and conduct most business with an e signature.
SERVPRO – 740-286-2550 – Open for Business
Field of Hope – Open and receiving new clients for both residential and outpatient services.

Office Hours 8:00 AM – 4:30 PM.  740-245-3051
All state guidance for social distancing and Telehealth recommendations is being followed. 

Anytime Shine Car Wash – Open 24/7 – gift cards can be purchased at https://anytimeshine.mywashclub.com/portal/default.aspx
Saunders Insurance Agency – Office hours revised to Mon, Tue, Wed, Fri 9a-2p, Thurs 9a-12p seeing clients By Appointment Only

Clients can call office at 740-446-0404 during these hours & email Scott.Saunders@SaundersIns.com any time
Advising clients to call carriers directly for payment/billing requests
Carrier Contacts can be found at www.SaundersIns.com or SIA's Social Media pages
Agent Cell Phone & Email Contacts listed on SIA Facebook, Instagram, & Twitter pages

Loan Central – Call 740-446-0965 9:00am to 2:00pm for assistance.  Customers are being permitted to pay interest only payments for the Month of April. New loan applicants can apply by phone.  Customers can make payments at any OVB drive thru. Stay informed via Facebook.
Ariel Opera House – The Ariel is currently closed and will reopen when permitted.

Gift certificates are currently available at arieloperahouse.org
Offering online music lessons through the Ariel Academy. Information also available on website.

Subway Gallipolis – Open 10am – 9pm, carryout and drive thru
The Gallipolis Daily Tribune is offering their E-Edition subscription service FREE to the community. Visit www.mydailytribune.com and register for your daily PDF verision of your favorite local paper!
Our Chamber member electricians are available to serve you, in an essential need… River Town Electric 740-350-0567 & Crisenbery Electric 740-256-1633.
Our businesses are desperately in need of our support during this time. Please consider ordering carry out or delivery. Or, stop in and purchase gift cards for use at a later date. We will continue to work diligently for our members and update the public as more information becomes available to us.